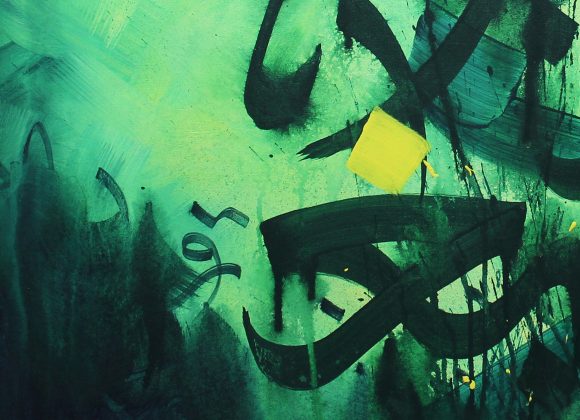 The Lost & The Unlost
"I left Syria in 2011 at the outset of the war. Two years later I was told that my house had been looted. I lost all my archives, my paintings and photo albums. I don't know how to express myself well in words but I do in painted letters. What has been lost is lost and what remains is the desire to live and the gratitude for loved ones being safe and sound."
In ' The Lost and The Unlost' Ghassan Ismail expresses the destruction of homes, culture and records due to war. He expresses this dramatic loss through calligraphic letters yet still inspires hope through new imagery, new archives and the human capacity of renewal through art.
"I love to embrace new styles, and the loss of my archives has transformed into a drive to develop my artwork and embrace contemporary approaches in Arabic calligraphy."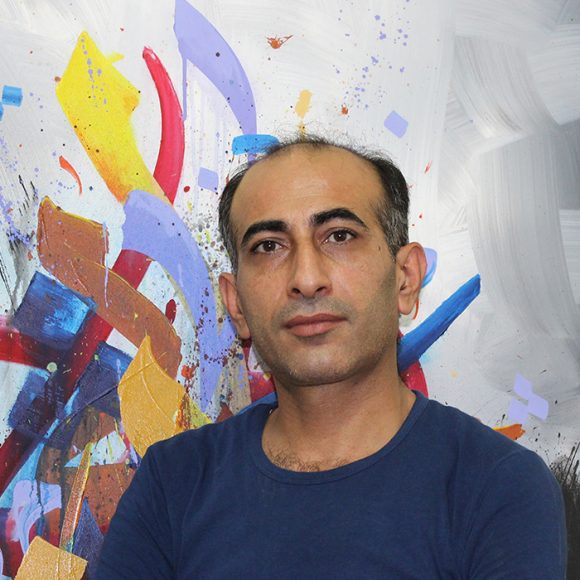 Ghassan attended the Fine and Applied Arts Institute and Adham Ismail Center for Fine Arts in Damascus. He participated in several exhibitions in the Arab world, among them Letter & Color ( 2014)  and The Pioneers of the East (2015)  organised by The Arab Cultural Club  and UNESCO respectively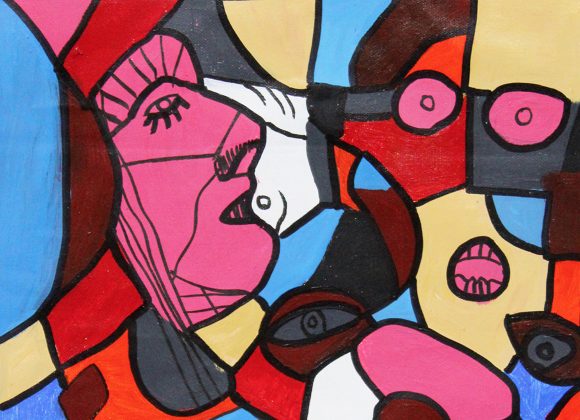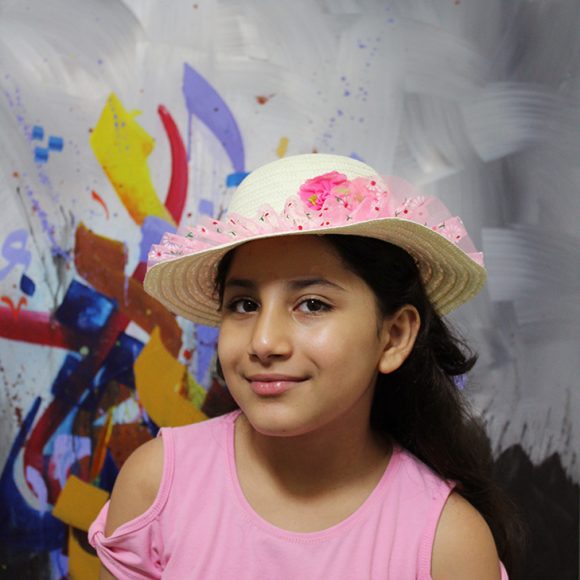 Nour Ismail is the ten year old daughter of artist and Calligrapher Ghassan Ismail. She was born in 2008 in Deir ez-Zor, Syria. She accompanied her father, mother and brother when they left their hometown at the outset of the Syrian war in 2011. She is currently in elementary school in Lebanon. When not painting you can find Nour playing with her brother or knitting.