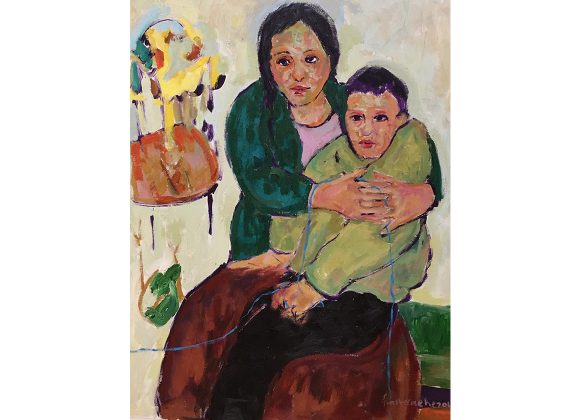 The Neighbour of the Moon
The Neighbour of The Moon collection, is the artist's visual confrontation with difficult memories & emotions triggered by the death of his mother.
Anas proposes a direct encounter with these difficult emotions on canvas, where he juggles between childhood and adult age, conversing with his mother, looking from afar at times and embracing her lap at others.
"My mom used to knit and we always had a pile of colourful threads in the house. Watching her inspired me to become an artist and her knitting threads have become threads of memories. I felt entangled in these threads, tied to the past, tied to one place. Time stopped. I am trying in my artwork to untangle myself from these threads, extending them so they allow me to expand and grow, yet remain connected to home".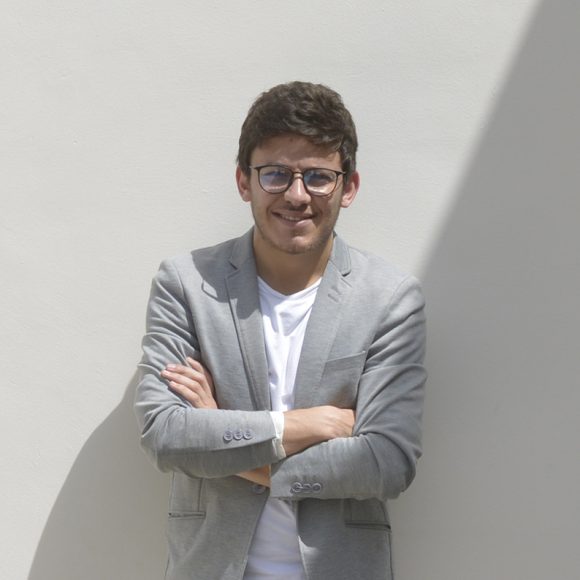 Born in Syria in 1991, Anas  Albraehe is a multidisciplinary artist with a focus on painting and theatre performance. He studied painting and drawing at the Fine Arts University of Damascus, Syria.