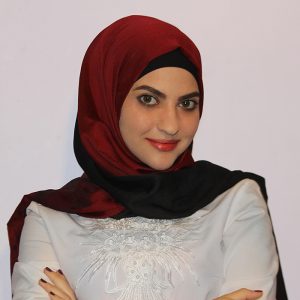 Born in Beirut in 1995, Nour Huda is a Lebanese visual artist currently based in London, UK. She earned a Bachelor's in Fine Arts in 2015, and later a Masters in the same field in 2017 at the Lebanese University. In her recent collection of paintings entitled "Utopia", she uncovers the hidden layers of a dead-end future by tearing apart a pseudo-Utopia and revealing a dystopian world and the destructive nature of humans.
Nour has won several awards including first place in UNESCO's "Patrimonito Storyboard Competition" on World Heritage and Sustainable Development in 2011.
Her artwork "The Window" appeared in the first issue of Femini Magazine in 2016.